MENOG 8 took place from 14-18 May 2011 at the Le Meridien hotel in Al Khobar, Saudi Arabia.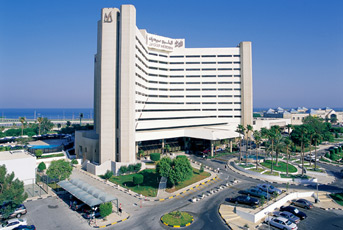 Local Area
An oasis in lively Al Khobar, Le Méridien Al Khobar is set in the heart of the city's business district. Located in the Eastern Province of the Kingdom of Saudi Arabia, Al Khobar was once a city of small shops but now features a multitude of contemporary malls and boulevards.
The city of Riyadh is approximately 500 kilometers from the city of Al Khobar. Saudi Arabia is a low desert plain with Kuwait on its northern border, Qatar and Bahrain in the east and the United Arab Emirates and Oman to the south. Saudi Arabia has everything from stone structures, architectural remnants and statues and is renowned for its gold and semi-precious stones.