Elvis Daniel Velea is CEO and co-founder of V4Escrow, LLC. V4Escrow is an IPv4 Broker recognized by ARIN, APNIC and the RIPE NCC since 2013.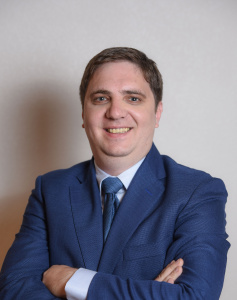 Elvis began his career as a Network Engineer for various companies in Europe before moving to the Netherlands to work as an IP Resource Analyst at the RIPE NCC. While at the RIPE NCC, Elvis developed into an IP Resource Analyst and part-time Trainer and became an important asset in the Policy Implementation and Coordination Group within the RIPE NCC Registration Services Department. During the six years spent at the RIPE NCC, Elvis coordinated and trained members in the policies of the RIPE region. In addition, after leaving the RIPE NCC, Elvis actively engaged in the policy development processes in the RIPE, APNIC and ARIN regions.
As CEO of V4Escrow, Mr. Velea has supervised and executed more than a hundred IP transfers, and brokered or co-brokered some of the largest IPv4 transfers in the RIPE NCC service region. Elvis brings a wealth of experience in the internal workings of a Regional Internet Registry, first-hand experience in network operations, and a solid foundation of regional and global policies.