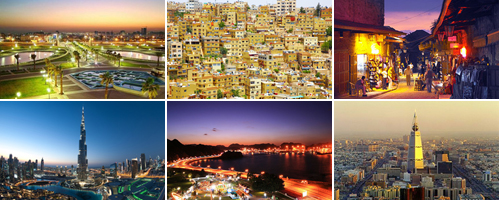 ---
The Middle East Network Operators Group (MENOG) offers a great opportunity to network with colleagues sharing experiences and knowledge, presenting and discussing latest networking innovations and discover new business models and applications. It is a highly selective meeting attended by experts and interested people from industry, academia and government.
MENOG and Your Organisation
MENOG is the established international forum that brings together key players in the Middle East's Internet network operations, including:
Network operators
Vendors
ISPs
Research communities and technical groups
Governments and regulators
MENOG's participants come together at MENOG Meetings and on the MENOG mailing list to share their expertise with peers in the Middle East and beyond. Your participation strengthens MENOG and increases the knowledge base that both yourself and others can draw from.
Through MENOG, you can ensure that your organisation keeps up to date with the latest developments and discussions in network operations and deployment. In addition, you and your colleagues can access a wide range of technical skills and strategy from the experts who participate in MENOG. Participating in MENOG provides a wealth of opportunities for:
Business networking
Traffic peering
Technical workshops
Updates from key regional and global organisations
Discussion of the latest trends and challenges that face the Internet industry