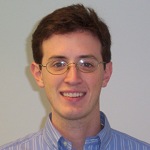 Richard Barnes has been with BBN Technologies since 2005. Mr. Barnes is a member of BBN's Internet standards security team.
In that role, Mr. Barnes currently leads BBN's IETF standards efforts in the areas of geolocation, presence, and emergency calling. He is chair of the IETF GEOPRIV working group and a member of the IETF Security Area Directorate (SECDIR), and he is one of the program chairs of the Emergency Services Workshop.
Prior to joining BBN, he was a student at the University of Virginia (US), from which he received a B.A. and M.S. in Mathematics, with
research focused on biologically-based neural networks, quantum informatics, and network security.