Raed Al-Fayez is project manager and DNS expert in SaudiNIC ( the .sa ccTLD Registry) at CITC.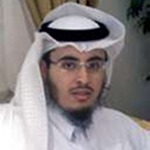 He has more than ten years of experience in DNS, domain names and Project Management and is author or coauthor of many research papers (refereed) on Arabic domain names and DNS security.
Raed Al-Fayez has a degree on Information Systems from King Saud University in 2006 and is a certified project management professional (PMP) since 2007.