Osama, formally a Consultant at Cisco Systems, is currently an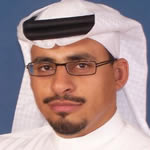 Independent ICT Consultant. He also serves as the Chair of the Middle East Network Operators Group (MENOG), which is a volunteering group dedicated to the education and raising awareness of Internet best practices. Additionally he serves in the RIPE Program Committee. He has a Master's degree in Computer Networks from the University of Southern California. He has over 14 years of industry experience across various
roles in the field of Computer Networking and Communications.
The roles he has undertaken during his career have ranged from Business Development; Research and Development; Network Engineering and
Administration; System Administration; Service Provider Network Operations and Network Planning; to Technical Marketing.
Osama is also affiliated with many industry institutes and associations such as the IEEE (Institute for Electrical and Electronic Engineers); ISOC (Internet Society); APIA (Asia Pacific Internet Association); COMPSOC (Computer Society); SANOF (Saudi Arabian Network Operators Forum).