Mark Dranse joined the RIPE NCC as manager of the newly formed Information Services team at the start of January 2007.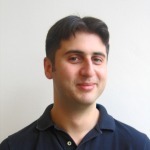 He is responsible for the development and support of the RIPE NCC's Test Traffic Measurement (TTM), Routing Information Service (RIS), DNS Monitoring (DNSmon) and Hostcount services.
For 8 years prior to joining the RIPE NCC, Mark held various technical managerial roles with UK based RIPE member Demon Internet (THUS PLC) where he was responsible for domain names, IP addressing, and internet circuit provisioning.