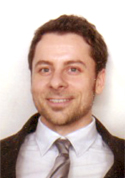 Expertise: RIPEstat, Internet measurements, Internet Abuse, RIPE Labs, Data Quality
Christian Teuschel joined the RIPE NCC in 2010 and is currently a Senior Software Engineer in the Science Divisions' s Research and Development Department. In this role, he works on RIPEstat and RIPE Atlas, helping to create an awesome user experience.
Christian has been working on IT solutions in various fields for the past decade. Prior to the RIPE NCC, he took care of the booking system of a global e-tourism platform. In his academic life, he researches web technologies
Christian holds a MSc. degree in Computer Science from the University of Linz, Austria.