Baher Esmat works for the Internet Corporation for Assigned Names and Numbers (ICANN) as Regional Relations Manger for the Middle East.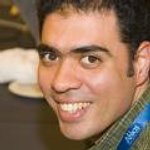 He joined ICANN in February 2006 from the Egyptian Ministry of Communications and Information Technology (MCIT), where he served since 2002, most recently as Telecom Planning Manager, where his responsibilities included projects relating to telecommunication infrastructures and Internet services.
Prior to joining MCIT, Baher served as a Systems Engineer at Egypt's Cabinet Information and Decision Support Center (IDSC), where he participated in establishing the first Internet Point of Presence in Egypt servicing the public and private sectors; and a Systems Consultant with Newbridge Networks, later acquired by Alcatel.
Baher is a former member of the WSIS Working Group on Internet Governance (WGIG), and served as Chair of the Egyptian IPv6 Task Force until his joining ICANN.