Andy Davidson is Director of European Operations at Hurricane Electric.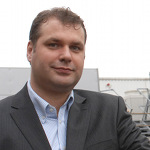 Andy is also a Director at the LONAP and IXLeeds Internet Exchanges. Andy has a special interest in IPv6 and IP interconnection, also called peering.
Andy has been responsible for the operational success of dozens of networks in the UK and across Europe, each with diverse requirements. Andy is particularly involved with projects to scale networks, increase capacities, and improve service availability by careful network design, and a standards based  approach to engineering.
He is also a co-chair of the European Internet Exchange Working Group at RIPE, and a member of the Program Committee for the UK Network Operators Forum.