Andrew Oon is responsible for Equinix's sales and business development activities for Southeast Asia, India and the Middle East.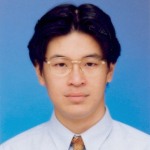 He has over 14 years of experience in sales, with more than 8 years spent in the telecommunications industry.
While at Equinix, Andrew has been extensively involved in developing Equinix's Internet exchange and peering business in Singapore, and working on growing peering in Asia through relationships with regional carriers/ISPs, as well as global content providers such as Yahoo and Google. He has also been involved with the GSM Association in developing Equinix's position as the GPRS Roaming Exchange peering points for Asia and the United States.
Before joining Equinix, Andrew was in Singapore Telecom and managing business relationships in Southern Europe, the Mediterranean and Middle Eastern regions. Andrew has a Bachelor of Engineering from the National University of Singapore, and an MBA from the University of Birmingham.