Abdullah O. Al-Musa  is Senior Consultant to President of Saudi Telecom Group. He holds a Ph.D. in Computer Science from the University of Southern California (1992).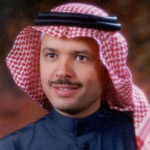 His work experience includes working in 1994 as Director General of Information Systems for three years at King Abdulaziz City for Science & Technology (KACST). Then, he headed the Internet Project at KACST that introduced Internet to Saudi Arabia till beginning of 1999.
Then, he joined STC as a Consultant where he headed a team that established SaudiNet, the STC ISP & worked as Vice President and head of SaudiNet. Then, in 2003 he headed restructuring data services in STC into a business unit named Saudi Data & worked as Vice President and head of Saudi Data till end of 2006.
He also currently serves as  a member of AwalNet board and KACST Badir Incubator supervisory committee. In addition, he conducted ICT consulting for many organisations, presented many seminars in ICT field and held memberships in several professional IT organisations.
His current interests include Business Planning & Development, Strategic Planning, Strategic Finance and Governance in the ICT field notably in Internet related areas.